Sinto Completes Turn-Key FBO-IIIS & Mold Handling System for Maclean Power
April 13, 2020
Grand Ledge, MI April 13, 2020
In February 2020, Sinto America completed the installation of its FBO-IIIS Molding Machine, Mold Handling System and Sinto IIoT Analytics in Maclean Power System's Alabaster, Alabama plant.  Maclean Power Systems is a leading manufacturer and supplier for electric, utility, civil/construction and communication products and has many locations around the US. Learn more about Maclean here.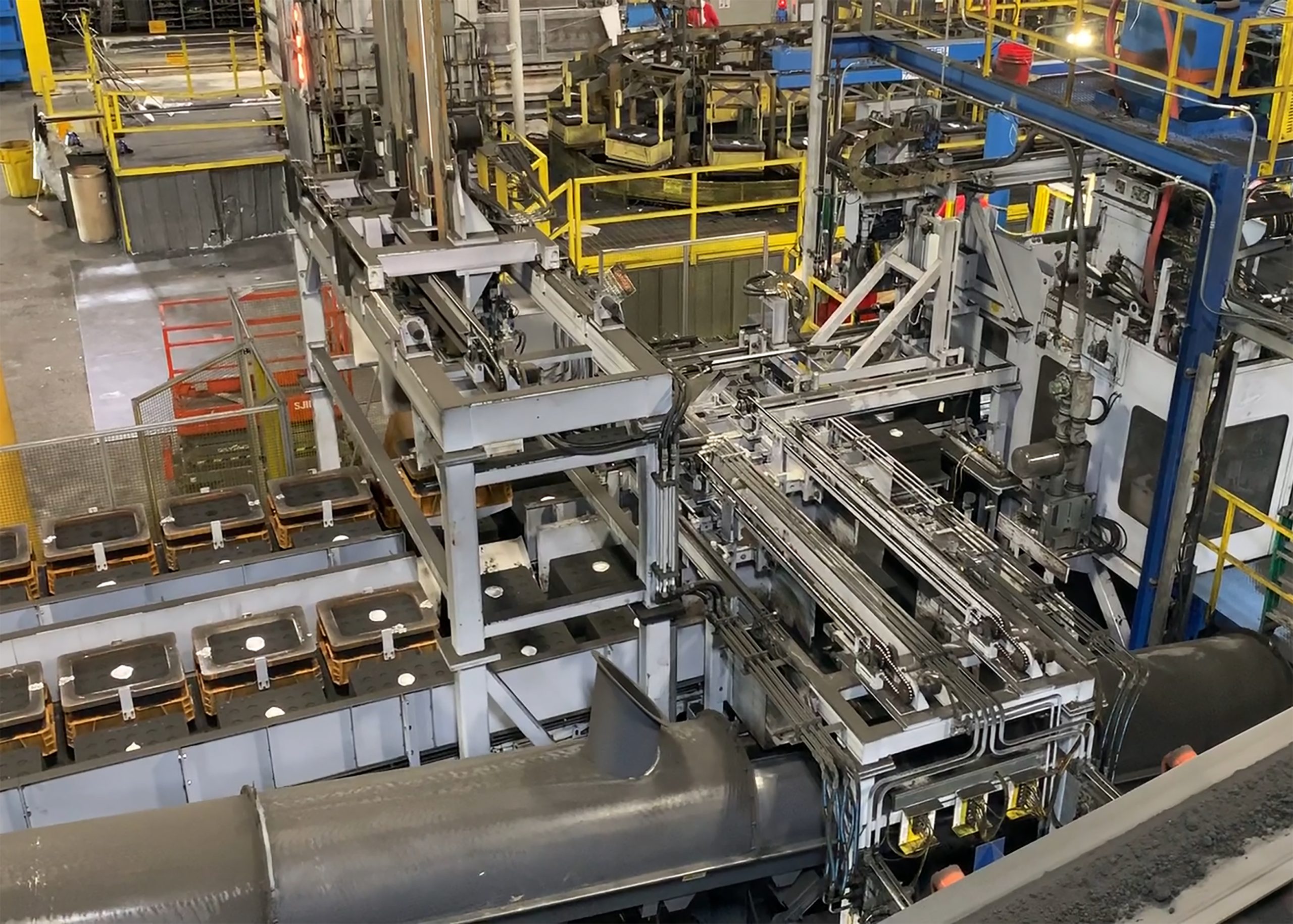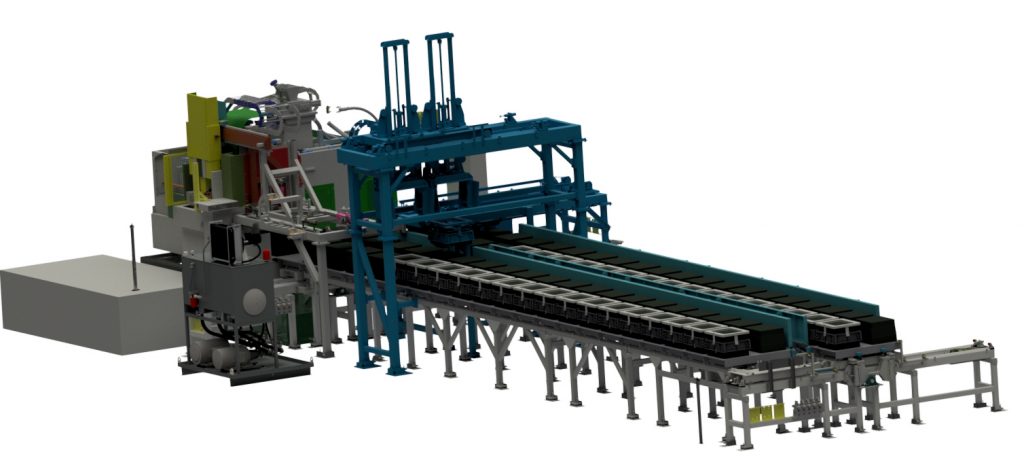 Maclean's FBO-IIIS Molding Machine has a 20" x 24" x 8"/8" mold size, aeration technology and a core setter option. A custom Mold Handling System is paired with the FBO-IIIS. Together, the pair can produce molds at a rate of 150 per hour. Sinto IIoT Analytics is fully integrated into this system, allowing Maclean to instantly visualize any issues the system maybe having. This reduces downtime and maintenance costs, while keeping production moving.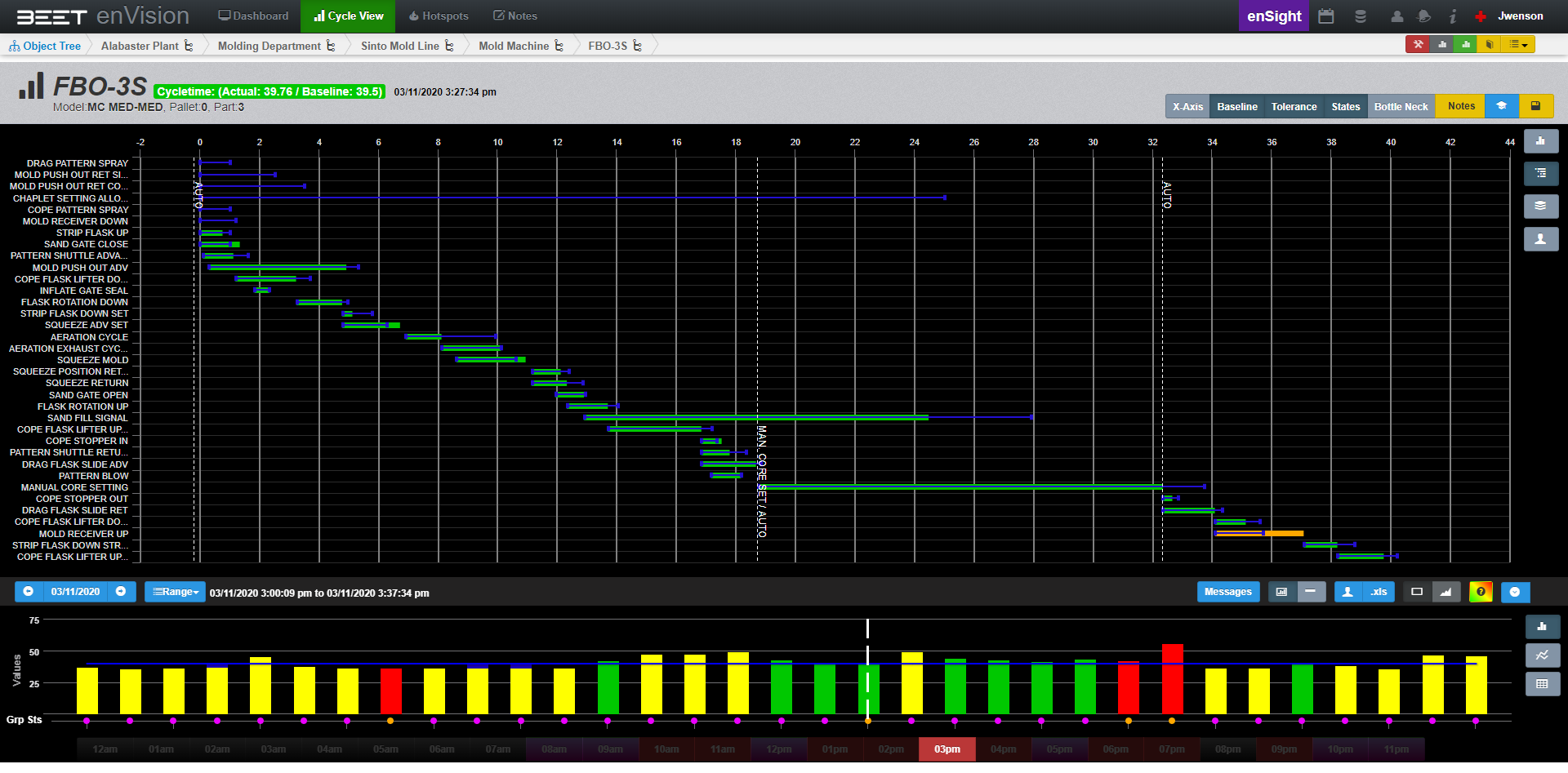 "The opportunity to modernize our foundry with the latest in molding, pouring, mold handling and analytics has been very exciting.  While it has been challenging, we have found that leaping forward with industry leading technology and equipment partners, such as Sinto, has made a world of difference from not only a planning and installation standpoint, but from an operational perspective as well. Top notch equipment coupled with complete visibility through Sinto's Smart Foundry Analytics has been a huge advancement and we are now ready to lead the metal casting industry into the future. Furthermore, we have found that these improvements greatly improve our casting finish, quality, on-time delivery and domestic manufacturing capabilities in order to better meet the ever increasing needs of our customers in the Utility and Power markets."  – Duane Pinkston, General Manager – Alabama
Latest Generation FBO-IIIS Molding Machine Features:
Sinto's patented Aeration Technology for improve pattern filling and density
Automatic core setting
Automatic lubrication system
Visual count-down molding cycle visualization
Complete monitoring with Sinto IIoT Analytics
Latest Generation Mold Handling System Features:
Elevated molding and pouring heights to allow for automatic sand collection and easy clean-up
Advanced sand containment and mitigation features
High speed transfers
Mold tracking and early push-off options
Coordinated operation with third-party automatic dosing system
Complete monitoring with Sinto IIoT Analytics
Sinto Manufacturing and Maclean Power Production Video: 
The Sinto America team is thankful to MacLean Power Systems for their confidence in Sinto and looks forward to many more years of furthering the partnership.

ABOUT Sinto America
Sinto has long strived to be the leader in the design and manufacture for all foundry, metal finishing and shot blasting applications. From standard to custom, simple or complex, or a single piece of equipment to a full system, that's the Sinto difference, your one stop solution.
Sinto America, Inc. is the North American group holding company, of Sintokogio, Ltd., Japan. The Sinto group of companies has an international reputation for excellence in the foundry, manufacturing and surface treatment industry. Sinto America focuses on six primary markets – Foundry, Mold and Core Making, Sand Processing, Automation, Surface Technologies and Surface Treatment. Sinto also provides contract blasting and precision shot peening services through our National Peening and Technical Metal Finishing divisions and cut wire abrasives through our Frohn North America division. Learn more at: www.frohnnorthamerica.com.
Contact: sales@frohnnorthamerica.com  or  (517) 371-2460
Want to know more about Sinto's Mold Machines and Mold Handling Systems?