Grede Liberty Purchases Sinto Auto Grinding Machine
December 20, 2019
Grand Ledge, MI December 20, 2019-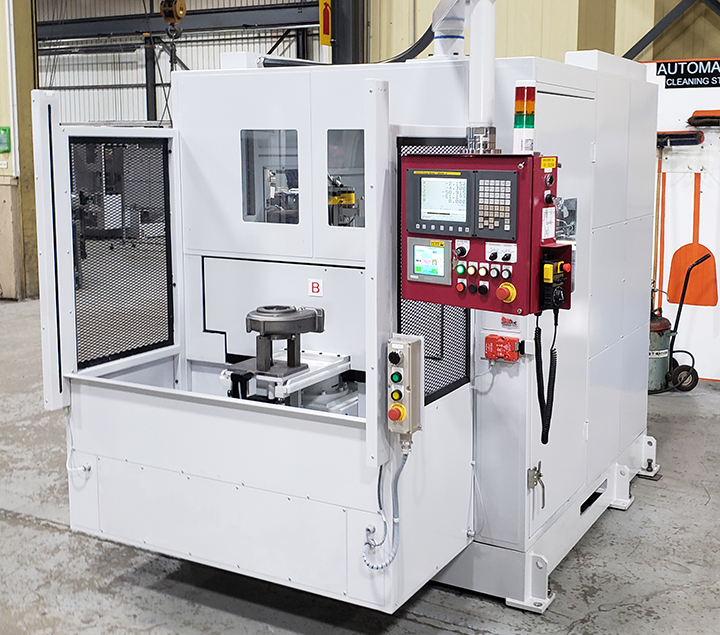 Sinto America recently manufactured a X7i-FDH22R-455GR-C Barinder, auto grinding machine for Grede Liberty. Grede Liberty is a green sand iron foundry located in Wauwatosa, Wisconsin. Grede Liberty currently has a Sinto FBM-2T molding machine, handling line, manufactured in 1994, and is still in operation today.
Previously, Grede Liberty was manually and robotically grinding their castings. However, they found that the programming, ease of use, durability and support by Sinto on the Barinder was a much better option after receiving a similar unit from one of their sister foundries.  They are looking forward to greatly increasing production in their cleaning room, while having reliable service and support through Sinto.
Sinto's X7i-FDH22R-455GR-C features:
Automatic grinding-deburring machine for small to medium size castings, suitable for grinding inside and outside of complex castings
Quick change out of fixtures, programs & tools (less than 5 minutes)
Simple and easy programming and operation for maximum uptime with no special skills required (no CNC experience or robot programming skills required!)
2-Position servo pallet changer with RFID fixture identification
Rotating main diamond wheel with pivoting small diamond pencil tool
Long lasting diamond tools save operation costs and dust generation
High speed and efficient processing enables productivity and a high finishing quality
OPTIONS: Pencil tools available in various configurations, air cooler
Sinto is looking forward to continuing partnering with Grede Liberty!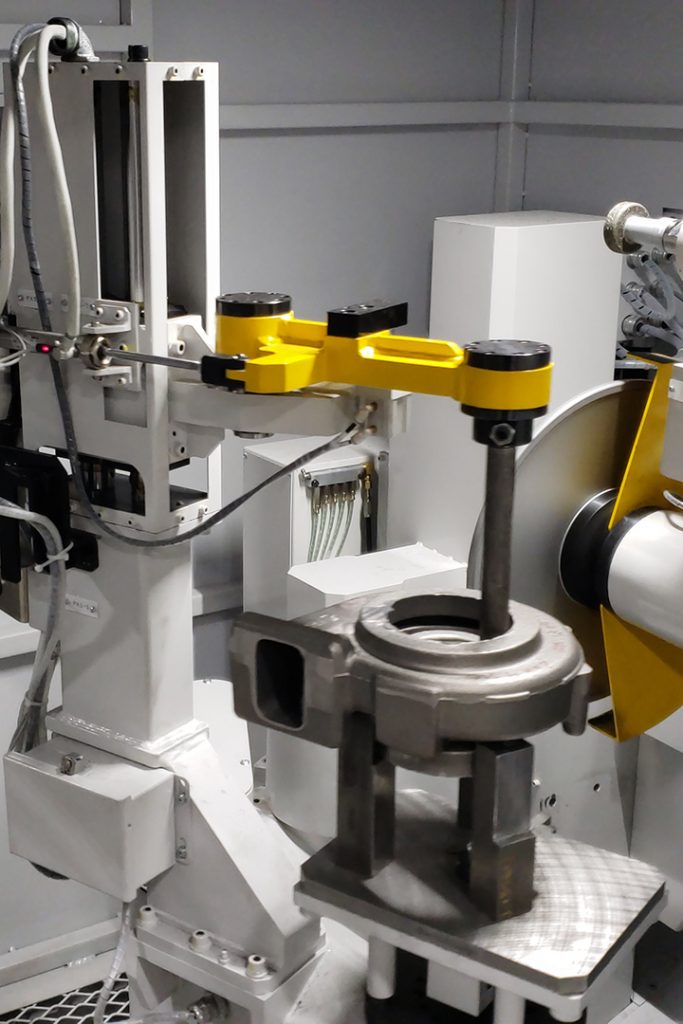 Sinto has long strived to be the leader in the design and manufacture for all foundry, metal finishing and shot blasting applications. From standard to custom, simple or complex, or a single piece of equipment to a full system, that's the Sinto difference, your one stop solution.