Introducing High Durability (HD) Cut-Wire Shot
August 18, 2023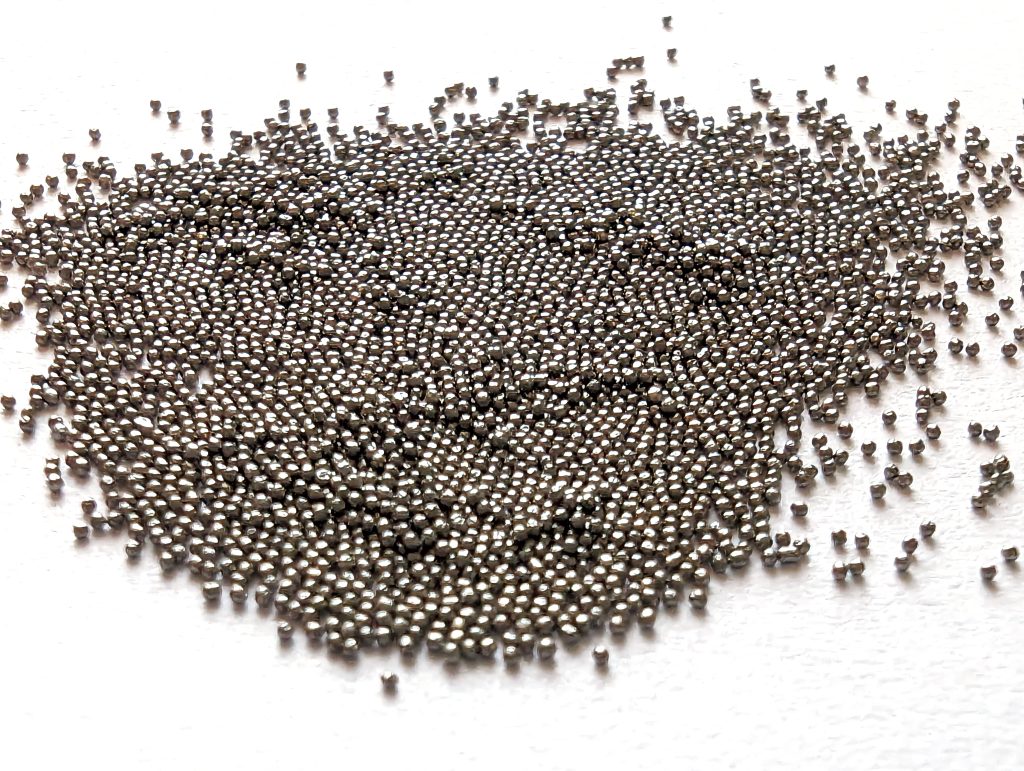 Frohn North America is excited to introduce High Durability (HD) Cut-Wire Shot, the newest technology to reduce shot-peening media consumption and dust generation.
HD Cut-Wire Shot is a heat-treated and tempered media to reduce abrasive consumption by 40% vs. standard cut-wire shot. This media can reduce costs related to dust generation, maintenance, wear part replacement, dust disposal and freight.
HD Cut-Wire meets specifications J0441, AMS-2431-3, AMS-2431-8 and VDFI-8001 and is available in shapes as-cut (Z), CCW (G1), DCCW (G2), and SCCW (G3). This media is North American based manufacture and raw material sourcing.
Frohn North America is dedicated to providing new ideas and cost-effective solutions in an ever-changing business environment. Our focus is on quality and on-time delivery. Let Frohn help you improve your process and reduce your costs.
Want to know more about HD Cut-Wire Shot?