2018 Peeen Shot del Año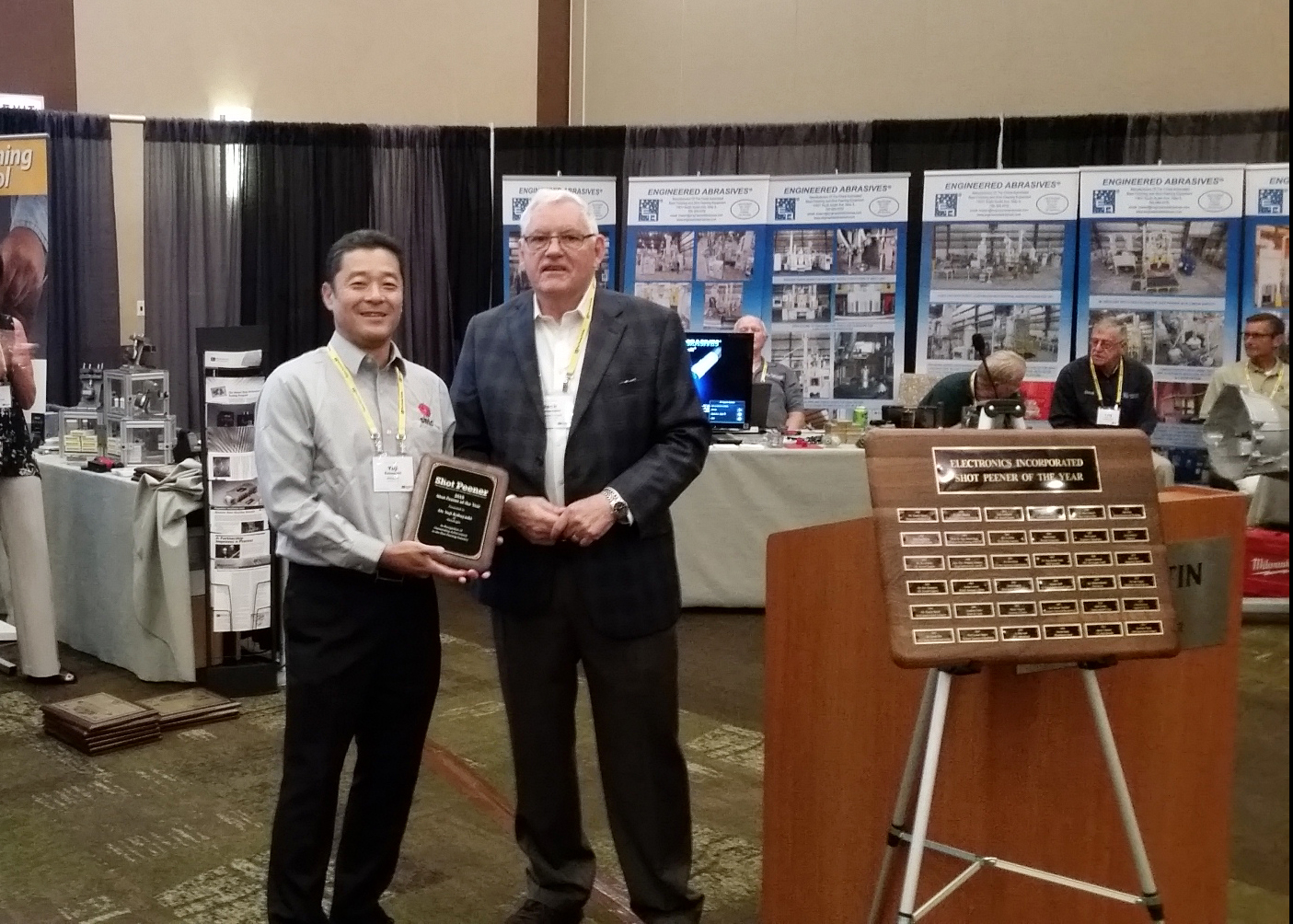 El 9 de octubre de 2018, Yuji Kobayashi, de Sintokogio, Ltd., empresa matriz de Sinto America, Inc., recibió el honor de Shot Peener of the Year en el Taller anual de Shot Peening en Lombard, Illinois.
Entre sus muchos logros, junto con sus patentes japonesas, Yuji ha logrado 13 patentes de EE. UU. Y numerosos reconocimientos de sus pares en las comunidades automotriz y aeroespacial.
Yuji es miembro del subcomité SAE para el mejoramiento de la superficie y actualmente defiende el sistema Sightia de medición de la tensión residual y el procesamiento del mejoramiento de la fundición a presión, entre otros.